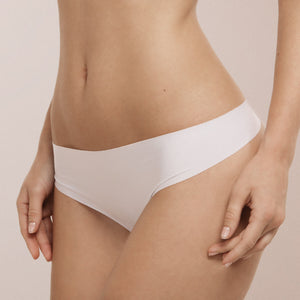 This is a 1st Trial Service
DESCRIPTION
Get Smooth Permanently With MEROSKIN's SHR Brazilian Area Super Hair Removal treatment - a better alternative to IPL!

MEROSKIN's SHR Brazilian Area Super Hair Removal is a more permanent hair removal treatment for removing all or almost all pubic hair from the pubic region. Get rid of them once and for all with MEROSKIN SHR Brazilian Area Super Hair Removal treatment - the solution for unwanted hair. 
HOW IT WORKS

First the hair is destroyed from underneath the skin, and sheds out completely. Afterwards the pores in the skin close, leaving only smooth sexy skin. No more shaving, waxing, ingrown hairs, razor burns. That's how simple and effective our SHR Brazilian Area Super Hair Removal treatment works. 

Treatment with Super Hair Removal (SHR) technology uses low-intensity light to remove unwanted hair quickly, effectively and is almost painless. It delivers heat to the hair follicles in repetitive sequences of around 20-30 shots, targeting and destroying the hair bulbs. It is very much superior to conventional light based hair removal systems.

50% of the energy is targetted at the melanin, which makes the hair less dark and coarse, while the other 50% targets the stem cells responsible for hair production. Therefore, both coarse and fine hairs are targeted and removal process is more thorough and permanent.

BENEFIT

SHR technology is newer and more effective than IPL
SHR uses gentle pulses of energy at a higher frequency, so less trauma on the skin and higher efficacy
Results-driven, permanent* reduction in hair growth can be seen in just a few sessions, that's SHR. 
SHR is proven to reduce more than 95% hair growth
Minimal pain, ideal for people with low pain tolerance due to cool touch methodology
Suitable for all hair types and skin tones
*Permanent hair removal for underarms may take between 6 to 8 sessions, depending on the person's stem cell responsible for growth

T&C
Each customer is limited to purchase 1 session of this MEROSKIN's SHR Brazilian Area Super Hair Removal trial service. 

Valid within 3 months from the date of purchase.

Monday to Friday: 11 am - 8 pm, Saturday 10 am - 6 pm (excluding public holidays).

Valid only for new customers of MEROSKIN.

Available only to female customers aged 18 years and above. Customers aged below 18 must bring along a parent/guardian during the appointment. 

Not valid with other promotions and discounts. 

Additional Terms and Conditions for Treatments with SHR
If the customer has common ailments (influenza, common cold, etc) or under-hydrated skin, the management shall reserve the right not to perform treatment under these circumstances.

Redemption Instructions
Advance booking is required and is subjected to availability,

For Appointment booking, please

 

call the respective branches

International Plaza  -  

8691 9933 Whatsapp

.
Joo Chiat  -  9740 4933 Whatsapp.

We will send a

 

Whatsapp message

 a

 day

 

before your appointment. Please reply to this Whatsapp message to confirm the appointment. 

Rescheduling is subjected to availability.

Please present the email confirmation of your purchase during your appointment. 
Customer Reviews
16/08/2021
AlexandraSanoria

Singapore
I recommend this product
Effective SHR treatment
Currently doing Super Hair Removal at Meroskin and I love it! The procedure is so gentle and the staff are so friendly. Excited to see the results!
16/08/2021
Fen

Singapore
I recommend this product
A satisfied customer
By far the only place I've been to without pushy sales talk. I'm the kind that goes to places and gets coerced into signing packages and regrets right after. You know how facial places have so many variations of treatment it's kinda confusing, so it's the people treating you that matters most. My therapist Jessica is like a sister to me now and the entire team is friendly with superb personalities. One year plus with this place, it's been the best choice I've made thus far and my go-to for a good fix. Did I mention, their cleanliness has standards! Recommended services (because I've tried and willingly signed packages for most): Thai Herbal Ball Massage, Facials (the hydrating one and IPL facial), Hair removal (Whiskers, Legs, Brazilian). You can ask Jessica what about this review on the hydrating facial - there is a name for it I can't rmb
16/08/2021
Ivy V.

Singapore
I recommend this product
My to-go place for hair removal & whitening services!
My to-go place for hair removal & whitening services! Did underarm & brazilian SHR, as well as plasma whitening for my butt cheeks. No hard-selling from the therapist & they were really helpful in giving advices! They suggested what kind of pants I shouldnt be wearing too often, what kind of products to avoid using to prolong the effects of my treatment! Saw visible results since day 1 of treatment, have been with them for about 6 sessions of shr for underarm and brazilian, totally no more hair for underarm, I havent shaved for close to a mth and no signs of hair growing! Do all your hair removal and whitening services here! I guarantee that you will be really satisfied :)